Ben Hill County Schools
Transportation Department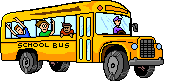 Welcome back!
---
Mission Statement
Mission
The Ben Hill County Schools Transportation Department is responsible for providing safe, reliable, and efficient transportation for all students to and from our schools and related extra-curricular activities. We look forward to serving the parents and students to ensure safe riding privileges to and from our schools for the school year. We continue to conduct and implement a comprehensive curriculum for school bus safety to strive for excellence in organizational performance.
---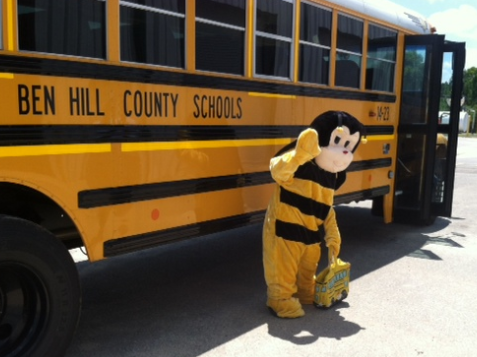 Ozzy the Safety Bee!
Click here for School Bus Safety
---
Driving Towards A Great Education
Welcome aboard!
Transportation Staff
Angelia Dopson, Transportation Director/Classroom Safety Trainer
Bill Villers, Organization Admin. Tech. School Bus Safety/Asst. Classroom Trainer/PBIS Team Leader I
Andrew Harper, Shop Tech
Joseph Starkey, Video IT Tech/Certified Mechanic
Willie Mobley, PBIS Transportation Coach/Assistant Classroom Trainer
Edd Al Davis, PBIS Team Leader II/Asst. Classroom Trainer
_____________________________________________________
Office Hours: 8:00a.m. to 4:00p.m.
Shop Hours: 6:30a.m. to 4:30p.m.
Ben Hill County Schools Transportation Department
130 Benjamin H. Hill, S.E.
Fitzgerald, Georgia 31750-3253
---
New CDL Training Classes (New Driver's Trainees Only)

October 19 - 23, 2015 8:30AM - 3:00PM
January 25 - 29, 2015 8:30AM - 3:00PM
April 22 - 26, 2015 8:30AM - 3:00PM
June 6 - 10, 2016 8:00AM - 4:00PM
---
2015 National School Bus Safety Week: "Bully Free Zone!" October 19-23, 2015
School Bus Drivers' Appreciation Week: October 21-25, 2015
---
Evacuation Dates (Subject to Change)
Fall School Bus Evaluation: August 24-28, 2015
Spring School Bus Evaluation: February 1-5, 2016